Transforming Waste and Preserving Biodiversity: Recognizing the Efforts of Wastezon and Kigali Green Gallery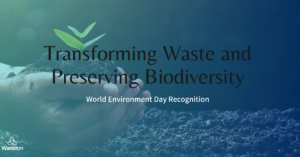 On this World Environment Day, we celebrate the coming together of two innovative entities committed to creating a sustainable future: Wastezon, a dynamic startup revolutionizing the circular economy, and Kigali Green Gallery, a youth-led NGO dedicated to biodiversity conservation through creative avenues. By harnessing the power of technology and art, these organizations are making significant strides in waste management and environmental education. Let's explore their endeavours and how they are shaping a greener world.
World Environment Day, observed on June 5th every year, is a global initiative to raise awareness about environmental issues and encourage positive action. It serves as a reminder that we all have a responsibility to protect and preserve our planet for future generations. This year's theme is  #BeatPlasticPollution; its sub-focus, Circular economy resonates with Wastezon's mission to create a waste-free world.
At the core of Wastezon's mission is the commitment to provide consumers, manufacturers, and recyclers with efficient traceability services that generate waste-value addition benefits in an environmentally friendly way. By offering transparent solutions and promoting a circular economy, Wastezon aims to minimize waste, maximize resource efficiency, and create a more sustainable and responsible future.
Wastezon 2.0, a highly anticipated application revolutionized peer-to-peer transactions. By leveraging cutting-edge mineralogical laser scan technology, the app captures the provenance levels of products, ensuring price transparency and predicting durability. Household consumers gain access to secure and quality-vetted second-hand electronics, empowering them to make informed decisions regarding repairs and future returnability needs. Institutional consumers can make sustainable purchasing decisions by accessing products with certified provenance.

Their second upcoming product, WastezonX is a B2B web app platform that complements Wastezon 2.0 by providing traceability and tracking infrastructures for manufacturers and recyclers. It enables efficient materials returnability and reverse supply chain management. Manufacturers and recyclers can acquire products based on vetted materials provenance and leverage logistic planners to arrange reverse logistics, promoting a more sustainable and efficient materials management system.
By bridging sustainable practices and technological advancements, Wastezon's products cater to diverse audiences, offering comprehensive solutions for consumers, manufacturers, and recyclers.
In line with the theme of World Environment Day, Kigali Green Gallery is a youth-led non-profit organization that amplifies the impact of biodiversity conservation education using creative avenues, particularly art. Their recent documentary, "Biodiversity Through the Ages," engages the community by inviting elders to share their conservation thoughts with younger generations.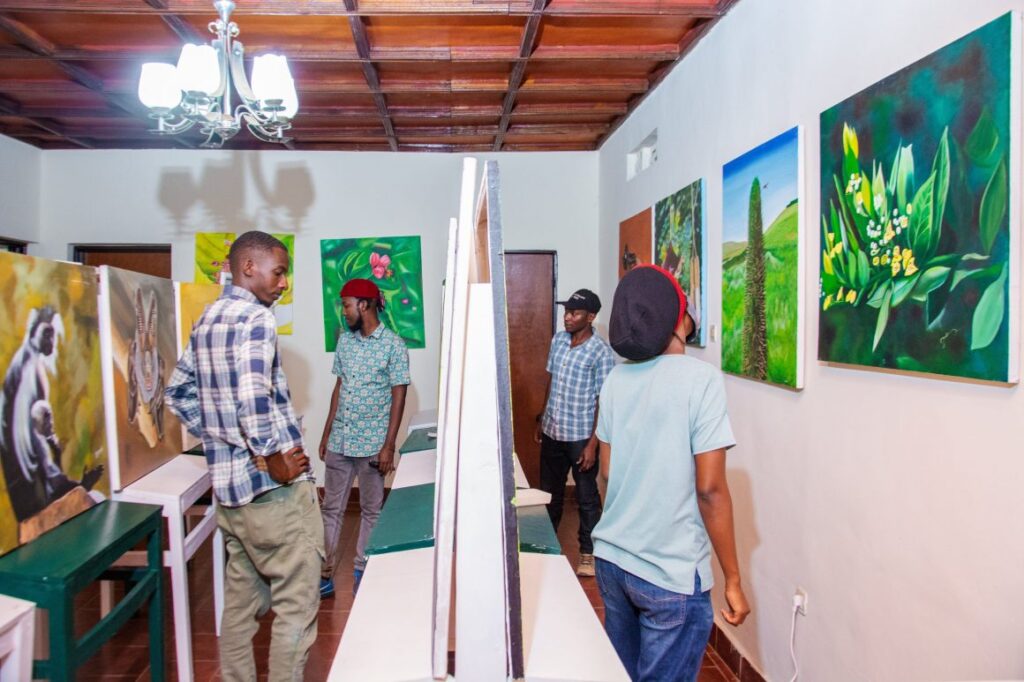 By blending storytelling, art, and community involvement, Kigali Green Gallery nurtures a deep connection with nature. They inspire individuals to appreciate and protect biodiversity, fostering a sense of responsibility for our environment. Through their initiatives, the organization seeks to build awareness, understanding, and action for the preservation of ecosystems.
The work shared between Wastezon and Kigali Green Gallery signify a joint effort to tackle environmental challenges comprehensively. Wastezon's focus on circular economy and urban mining aligns perfectly with Kigali Green Gallery's mission to promote biodiversity conservation through creative avenues.
By incorporating the principles of waste-value addition and sustainable materials management, Wastezon's products contribute to reducing environmental impact. Moreover, Kigali Green Gallery's artistic approach to biodiversity conservation education offers a unique platform for raising awareness and inspiring positive change.
Together, Wastezon and Kigali Green Gallery are working towards a common goal: fostering a waste-free world and preserving biodiversity. They provide solutions that empower individuals, manufacturers, and recyclers to make sustainable choices while engaging communities in conservation conversations.
As we commemorate World Environment Day, it is crucial to recognize and support organizations like Wastezon and Kigali Green Gallery, who are championing sustainability and biodiversity conservation through their innovative approaches. Wastezon's products bridge the gap between sustainable practices and technological advancements, enabling consumers, manufacturers, and recyclers to contribute to a circular economy. Simultaneously, Kigali Green Gallery's focus on creative avenues, particularly art, enhances biodiversity conservation education.
By embracing technology, art, and community involvement, Wastezon and Kigali Green Gallery exemplify the power of collaboration in creating a greener, more sustainable world. On this day, let us join hands with these organizations and make a collective commitment to preserve our environment and ensure a better future for generations to come.